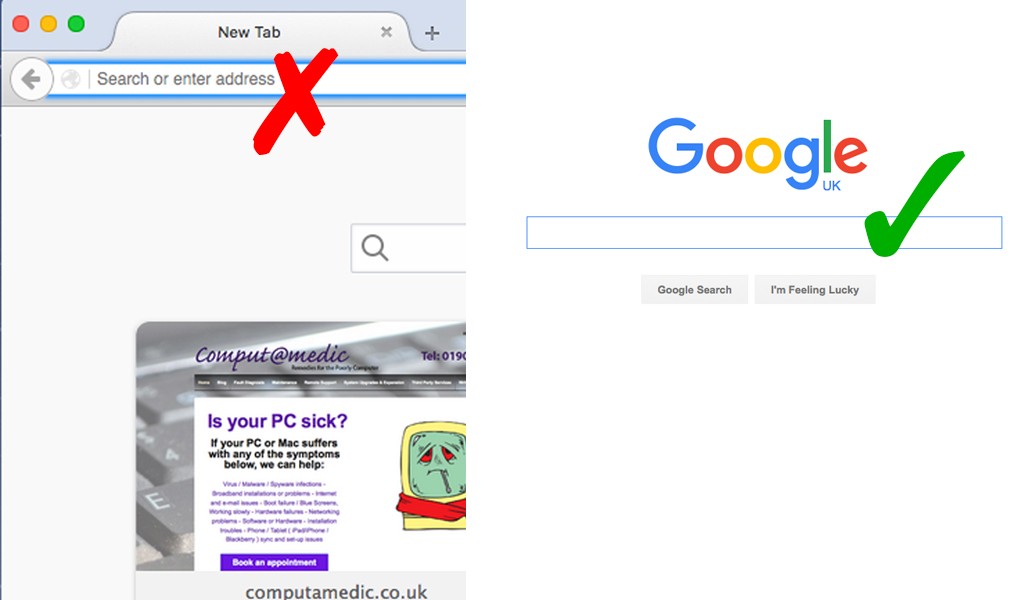 Most modern browsers – Internet Explorer, Google Chrome, Mozilla Firefox and even Microsoft's new Edge – provide a search feature directly from the address bar.
You should be aware that inadvertently using the search facility to find a web site or download can often take you to a malicious, malware infected site or download which can have a devastating impact on your computer.
Only today I attended a client who did exactly this in looking to download a copy of Google Chrome. Instead of browsing directly to Google's download site (at www.google.co.uk/chrome) the browser search, in this case, took the user to a malicious site which provided a corrupted version of Chrome which installed multiple pop-up advertising banners.
1/1